3 MAR 2023
Music to LIVE Again for!
"Romance" from the Concerto for Violin
3/3/1,(333x)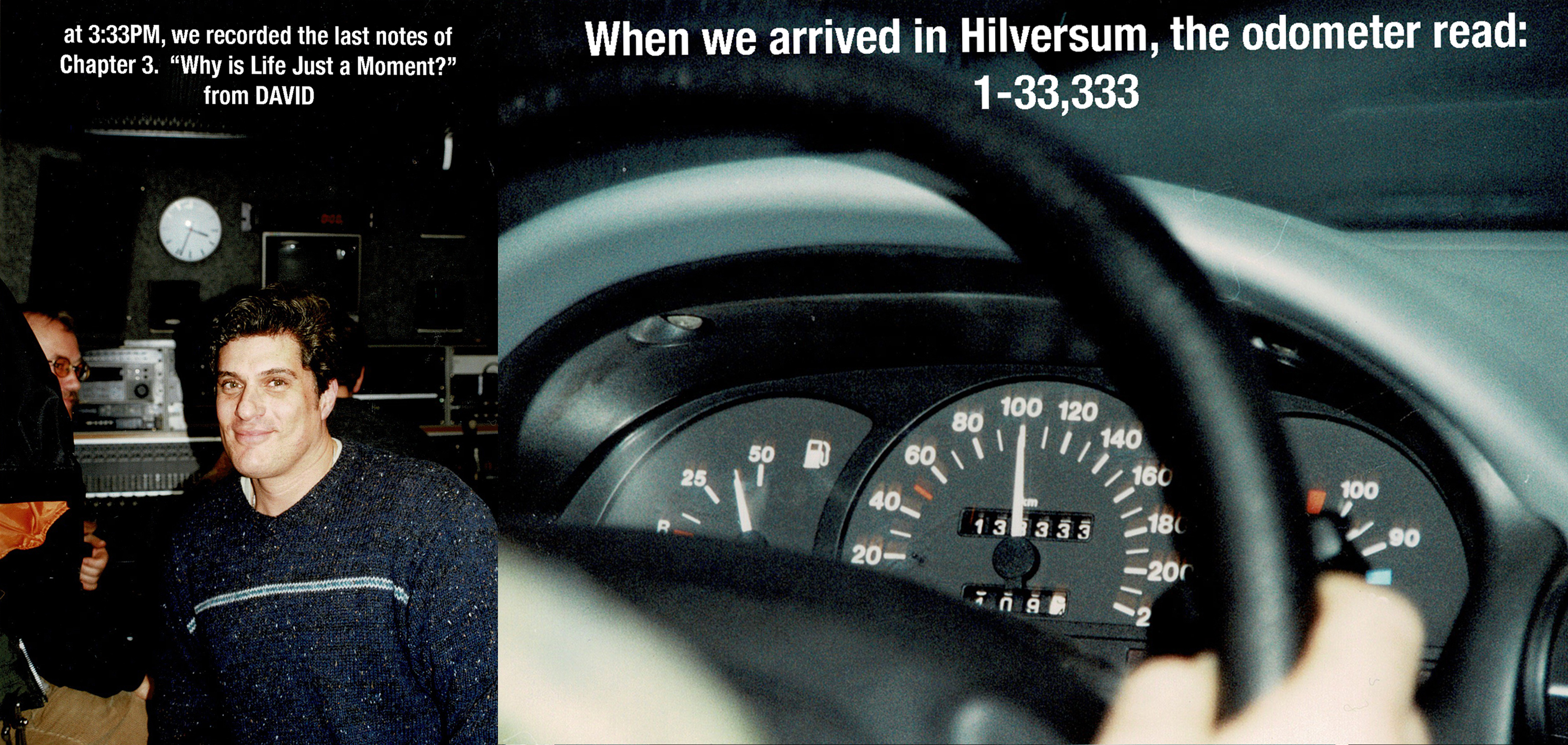 Today is the anniversary of STORMWORKS Chapter 3: WAIT of the WORLD, recorded in The Netherlands by the Marine Band of the Royal Netherlands Navy, Maurice Hamers Conducting.  The last phrase recorded to complete the album was from the piece, DAVID.  The phrase?  "Why is Life just a Moment?"  It was completed at 3:33 PM.
The photo and the 333 SYNC are not the reason for this article.  On 1 March, something SYNC-like happened within just one hour.  
Over the years, many people have said, "I want this played at my funeral."
On the 1st of March, a gentleman called from a retirement home.  "I don't get around too much anymore," he said.  "But, I listen to 'Never Forgotten' every day."
He shared how much he wished he was still conducting, calling the piece "perfect."  I chuckled and told him how I had written it one day between 4:30 AM and 7:30 AM as a "warm-up" for my high school band.
Then he said, "I've already written it into my will. I want this piece played when it's my Time."
Not even an hour later, another retired band director wrote, "I want this played at my funeral.  Love this work."
Then, shortly after, another friend said, "It's Music to die for, so a funeral would be perfect."
What?
Then I thought, "Hmmm, I wonder what Music people want at their funerals?"  I know what I want!  I'll share it in a Moment!
There is another VERY IMPORTANT Music EDUCATION story attached to 'Never Forgotten', but for now, let's stick with Music at funerals… Music to LIVE AGAIN for!
For my funeral, I have requested the 2nd movement of The Concerto for Violin.  Called, "Romance", it is as ALL Music is, a snapshot of one's Soul.  But in this particular movement, this rendering, this recording by the Central Band of Japan Self Defense Force, with Violinist Reiko Suzuki, yours truly conducting, with Wally Avellaneda on PAD Bass and Mike Lee on vocal patches, we hear the Music that left every Musician in the room that day in Silence.  Within Romance, is everything I hope for, pray for, anguish over, long for, and wonder about.
Have you listened? Have you really "heard" it?
Here is a link to Romance on YouTube.  You can also download the whole Concerto at STORMTracks on the STORMSite.
Thank you for listening & Godspeed!  S